What is an Eye Lift Plus?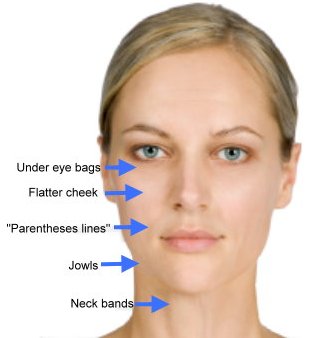 Eye lift plus is the artful enhancement of other areas of the face in a minimally invasive way to create a more youthful appearance.
As a leading eye lift specialist and Oculoplastic surgeon, Dr. Amiya Prasad, M.D. observed that many clients often requested for other additional facial enhancement procedures after having an eye lift. This is mainly because it is human nature to magnify and solely focus on something we don't like, such as bags under the eyes, and not notice other problem areas until the under eye bags are corrected.
Keep in mind that when people look at you, they're looking at the whole picture, and not just one area. This means that you can be seen as older or tired if one area of the face looks older than the other areas. Thus, the purpose of Eye Lift Plus is to help people address other problem areas, in addition to reducing the undesirable appearance of drooping eyes or puffy under eye bags.
As facial cosmetic surgeon with an artistic approach to surgery, Dr. Amiya Prasad can restore a natural balance to the face by creating beautiful eyes and restoring volume in areas where volume is lost. Dr. Prasad also sculpts fat away from the places where its undesirable, such as the jowls, double chin area or rounded chipmunk cheeks areas, which can improve the eye lift even more.
Eye lift Plus Examples
In our practice we routinely perform procedures which overlap with the healing process of an eye lift. Here are some examples:
Eye lift plus Vampire Facelift®
Eye lift plus neck and jowl liposuction
Eye lift plus submalar or cheek implants
Eye lift plus Radiesse, Sculptra, Platelet rich fibrin matrix to the cheeks
Eye lift plus fractional CO2 laser to the lower yelids
Eye lift plus lip enhancement with Restylane, Juvederm or Alloderm
Eye lift plus Restylane, Radiess or Fat transfer to the parentheses lines (nasolabial folds)
Eye lift plus buccal fat removal
Choosing the Right Cosmetic Surgeon for Eye lift Surgery
Dr. Amiya Prasad, M.D. is Board-certified and a fellow of The American Society of Oculofacial Plastic and Reconstructive Surgery (ASOPRS). This means that he has special training in eye microsurgery, as well as in cosmetic surgery of the eyelids and the orbit (the bones that surround the eye). In addition to that, Dr. Prasad is a Diplomate in Facial Cosmetic Surgery awarded by the American Board of Cosmetic Surgery.
There are only about 500 specialists worldwide who are members of ASOPRS, which is an exclusive professional society with highly stringent criteria for membership. Dr. Prasad is widely renowned for his expertise in eyelid and orbital surgery and is one of the first specialists consulted for eyelid revisions because of his extensive experience.