Facial Cosmetic Surgeries by Dr. Amiya Prasad
Men and women come from all over the world to receive facial cosmetic surgeries from Oculoplastic surgeon Dr. Amiya Prasad because of his expert Board-certified specialist qualifications, his reputation for preserving a natural appearance, and his warm, caring, and attentive personal service. Dr. Amiya Prasad believes in dedicating proper one-to-one time to his patients, in order to hear their stories and to answer every question they may have about facial cosmetic surgery procedures.
As an Oculofacial plastic surgeon, Dr. Prasad has spent over 20 years perfecting his facial plastic surgical skills. He currently instructs other surgeons in the finer skills involved in yielding a long lasting, youthful appearance that always looks natural. Oftentimes, most of Dr. Prasad's patients ask to see their pre-operative pictures after their facelift because they exclaim, "I still look like me! I need to compare this face to the one from before." They claim that many of their friends will tell them that they look great but don't seem to know why. Dr. Prasad firmly holds with the notion that the only people who should know about your facelift are you, your surgeon and anyone else you choose to tell!
BEFORE FACELIFT SURGERY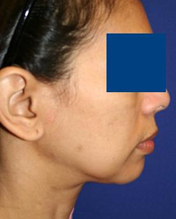 AFTER FACELIFT SURGERY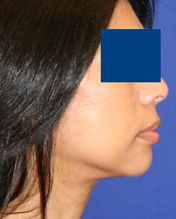 Facelifts
Quick Recovery Facelift
Dr. Amiya Prasad was one of the first surgeons to participate in the changeover to a Quick Recovery Facelift. He designed the Quick Recovery Facelift for people with busy lifestyles, and developed "Quick Recovery" techniques and protocols that provide the long-term benefit of traditional procedures with less downtime. This is quite different from most shortcut procedures, which provide little benefit when compared to a properly performed procedure.
Quick Recovery Facelift is performed under local anesthesia with IV sedation, and is a 2-3 hour procedure, which is a much shorter amount of time than a traditional facelift which lasts about 4 hours minimum. The good side of this procedure is that the patient can return home an hour after the procedure with nothing but a small bandage. The Quick Recovery Facelift usually has significantly less bruising than a traditional facelift and recovery time is about one week.
Liquid Facelift
A Liquid Facelift involves the use of advanced dermal fillers, along with Botox, all over the face to try to mimic the effects of the facelift. Dr. Amiya Prasad has found that precisely placed dermal fillers can be used to lift various facial features. Depending upon a person's facial features and individual skin types, Dr. Prasad uses different products in Liquid Facelift. However, you can make changes to the skin, or plump up various parts of the skin, but without fixing the underlying problem, the changes will be short-lived and limited.
Facial Implants
Chin Implants
A chin implant can permanently balance the profile naturally. Chin implants are placed either internally (through the mouth) or externally (through an incision in the natural crease of the chin). If a patient wants to remove or replace the implant it can be done easily under local anesthesia. After chin surgery, minor swelling, bruising and temporary numbness may occur, but will resolve over 2 weeks.
Cheek Implants
Cheek implants are quite successful across a wide variety of patients because it offers a realistic, and natural result with longer term benefits. Cheek implants are of two types: (1) malar and (2) submalar.
The "malar" area is the outer upper cheek area that gives the sculpted or 'chiseled' appearance of high cheekbones. Malar implants add volume to the cheekbone. The "submalar" area is the lower or mid-cheek area. Submalar implants add volume to the cheek under the eye and to the side of the nose.
Dr. Amiya Prasad prefers to use silicone implants because they have rigid shape that will last for years. For the most
part, the surgery takes about an hour.
Comprehensive Facial Rejuvenation
A comprehensive facial rejuvenation refers to a the combination of complementary procedures with the facelift. Such procedures would include eyelid lifts, neck lifts and brow lifts. The upside of this procedure is that you only undergo anesthesia once and will therefore need less downtime than if you were to have separate surgery sessions for each procedure.
Cheek Reduction
Buccal Fat Extraction is a surgical procedure in which the fat pads that fill the lower cheeks are removed. Some of this cheek fat can be removed through the inside of the mouth. This procedure results in a thinner-looking face.
Dimple Creation
A dimple creation procedure takes approximately 30 minutes to complete, and is carried out under local anesthesia. The incisions are made in the inside of the cheek, to prevent any scarring on the surface of the skin. A punch biopsy instrument is placed alongside the inner cheek (buccal mucosa) in line with the location of the dimple, then circular motions are made, which cuts through the inner cheek, sub-mucosal and cheek muscle. The circular tissue is removed and the skin is left intact. The skin is positioned appropriately to create a dimple and the cylindrical gap is closed with absorbable sutures. The sutures are placed through the cheek muscle connecting the dermis layer of the skin. A surgical knot is then tied which automatically dimples the skin without having to smile.
Other Cosmetic Rejuvenation procedures that can be performed simultaneously with other facial cosmetic surgeries include:
Upper Eyelid Cosmetic Surgery
Lower Eyelid Cosmetic Surgery
Laser Skin Resurfacing
Botox Treatment
Our staff would be happy to assist you with hotel accommodations and travel arrangements in New York City or Garden City, New York if needed. Please note, that we have several members of our staff who are fluent in Spanish should this be desired. It's time for you to live life to the fullest! Contact us to schedule a facial cosmetic surgery consultation.